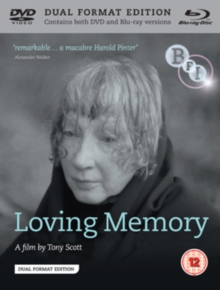 Blu-ray (Blu-ray / with DVD - Double Play)
(12) Suitable for 12 years and over.
The debut feature of director Tony Scott, this atmospheric drama tells the story of a mysterious brother and sister who live an isolated life together on the Yorkshire Moors, accompanied only by their memories and a grisly secret.
Rosamund Greenwood stars.