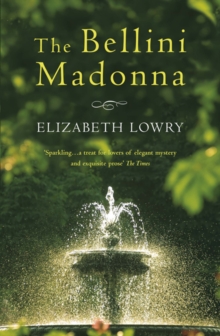 The Bellini Madonna
1847249531 / 9781847249531
Usually dispatched within 2 weeks
Reprint. Originally published: 2008.
Thomas Lynch is a libidinous aesthete and non-achieving art historian in disgrace for his sexual misdemeanors.
There seems to be only one means of redemption - the opportunity to prove his life-long theory of the existence of an uncatalogued Madonna by the great Venetian Renaissance master, Giovanni Bellini.
Lynch's obsessive search at last brings him to Mawle, a run-down English country house owned by the Roper family in Berkshire.
There, Lynch discovers a lost diary by the former owner of the house, James Roper, that puts him on the trail of the picture and immerses him in the lives, past and present, of the Ropers themselves.
The Ropers are intent on keeping Lynch prisoner for reasons of their own, and he soon finds himself caught up in a sexual game of cat and mouse.
Where can James Roper have hidden the Madonna? And what possible role might Roper's enigmatic great-granddaughter, Anna, have to play in solving the mystery of its whereabouts?
In his search for the picture, Lynch - weakened by love and alcohol - has to confront a multitude of paradoxes: of desire and eroticism, art and life, truth and lies.
BIC: