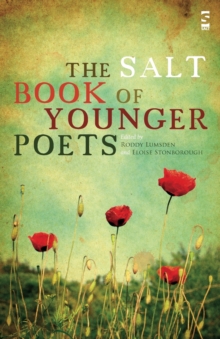 The Salt book of younger poets
190777310X / 9781907773105
Usually dispatched within 4 weeks
22 cm xvii, 220 p. : ports.
The Salt Book of Younger Poets showcases a new generation of British poets born since the mid-80s.
Many of these poets embrace new technologies such as blogs, social networking and webzines to meet, mentor, influence and publish their own work and others'.
Some poets here were winners of the Foyle young poet awards when at school.
Some have published pamphlets in series such as tall-lighthouse Pilot and Faber New Poets.
All of them are working away on first collections. This is a chance to encounter the poets who will dominate UK poetry in years to come.
BIC: