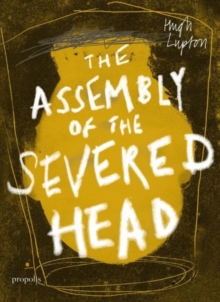 The Assembly of the Severed Head : A Novel of the Mabinogi
0992946050 / 9780992946050
A small monastic outpost in 13th Century Wales is rocked to its core when a gruesome discovery is made on the nearby shoreline: a severed human head.
It's the first of several to wash up along the surrounding coast, and not long after, the holy brothers stumble across the smouldering ruins of a bardic school with a pile of decapitated bodies inside.
Only one survivor, barely alive, is found hiding nearby. He is Cian Brydydd Mawr, the greatest bard of his age, who holds in his head the four `branches' of an ancient, epic Welsh myth cycle: The Mabinogion.
Physically weak but strong willed, he asks the monks to put aside their rigid Christian doctrine and commit his oral tales to parchment - before the stories of spirits and shape-shifters, giants and time-travellers, curses and spells, are lost forever...
BIC: