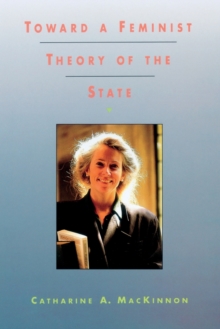 Toward a Feminist Theory of the State
0674896467 / 9780674896468
156 x 235 mm, 390 grams 350 pages, none
General (US: Trade) Learn More
Professional & Vocational
Tertiary Education (US: College)
Presents the author's analysis of politics, sexuality and the law from the perspective of women.
Using the debate over Marxism and feminism as a point of departure, MacKinnon develops a theory of gender centred on sexual subordination and applies it to the State.
The result is a critique of inequality and a transformative vision of a direction for social change.
BIC: