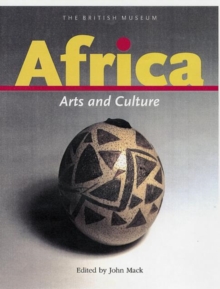 Africa : arts and cultures
0714125482 / 9780714125480
Stock expected by 15/04/2020
25 cm 224p. : ill. (chiefly col.)
general Learn More
research & professional
academic/professional/technical
The collections of the British Museum provide an exceptional resource for exploring both African antiquity and its contemporary arts and cultures.
This book looks at the continent as a whole. It describes through a series of essays the history and arts of particular regions and the sources of the collections now in the Museum.
Each section will be well-illustrated with a mix of archival and contemporary field photographs, and will also integrate illustrations of up to 50 important individual objects from this world-famous collection.
The objects will have a commentary on their significance by leading figures in the field of African studies, many of them native to the areas from which the objects derive.
The book brings to bear a mix of Western and African scholarship in an innovative collaboration to reassess one of the great African collections.
BIC:
1H Africa, AB The arts: general issues, ACBK Art of indigenous peoples