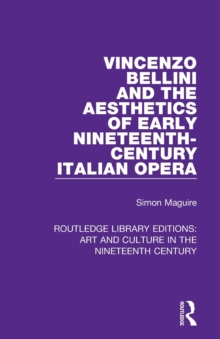 Vincenzo Bellini and the Aesthetics of Early Nineteenth-Century Italian Opera
1138366013 / 9781138366015
Postgraduate, Research & Scholarly Learn More
Undergraduate
First published in 1989. This study explores Italian attitudes to opera while Vincenzo Bellini was studying and composing.
It draws mainly on Italian critical and aesthetic writing dating from the end of an era that was still dominated by the Italian bel canto.
Many of the writers considered are unfamiliar today, but they express the accepted views on music, opera, and singing that dominated a particularly insular tradition.
This title will be of interest to students of Italian and Music History.
BIC:
AVGC4 Classical music (c 1750 to c 1830), AVGC9 Opera, AVH Individual composers & musicians, specific bands & groups