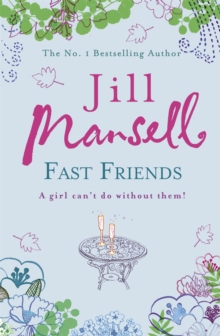 Fast friends
0755332490 / 9780755332496
Reprint. Originally published: London: Bantam, 1991.
Love is always just around the corner in a Jill Mansell novel - with a few surprises and a lot of humour on the way to happiness When bored housewife and mother Camilla Stewart impulsively invites her old schoolchums for dinner she hardly imagines that the evening will shatter her comfortable existence.
But Roz Vallender and Loulou Marks are no ordinary guests.
Roz, stunning and self-assured, is notorious as a TV presenter and superbitch, whilst the reckless Loulou owns Vampires, the trendiest wine bar in town.
Horrified to discover that husband Jack has been playing around, Camilla determines to make some changes.
With a little help from her friends she soon finds out that life in the fast lane is a lot more fun and the future still holds plenty of surprises.
BIC: