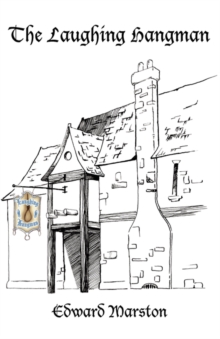 The laughing hangman (1st US trade pbk. ed)
1590580230 / 9781590580233
Usually dispatched within 4 weeks
1 online resource (254 p.)
Derived record based on unviewed print version record.
Jonas Applegarth is a brilliant but belligerent playwright.
When his play, The Misfortunes of Marriage, is performed by Lord Westfield's Men, it causes an uproar.
All of Applegarth's enemies attack the company. Nicholas Bracewell defends the playwright loyally, but alas, Applegarth is soon found hanged by the neck.
It is only the first of many mysteries that Nicholas has to solve. Lord Westfield's Men are furious when they are satirized by a rival children's theater company at the Blackfriars playhouse.
A second attack by the killer-laughing hangman-throws the actors in further disarray.
Nicholas is under enormous pressure, not least because he is trying to rekindle his romance with Anne Hendrik by helping her to fend off an aggressive suitor.
His beloved company is under threat as never before, and he has to call on all of his resources to rescue them. "Marston's wit and vivid evocation of Elizabethan London's sights and smells provide a delightfully ribald backdrop for this clever series." -Publishers Weekly"A delightfully dazzling period piece suffused with humor, wit and atmospheric drama." -BooklistEdward Marston, under his real name, Keith Miles, was raised in Wales and went on to study modern history at Oxford.
He has been a university lecturer, radio, television, and theatre dramatist, and in addition to writing has worked as an actor and director.
His Elizabethan novel, The Roaring Boy, was a 1996 Edgar Allan Poe Award nominee for best novel.
He lives in Kent.
BIC:
* Variable discounts between 0% and 15% are applied to items where BBfS cannot determine exact discounts from suppliers.
Other Formats