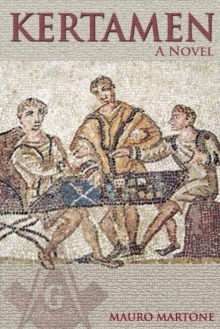 1788483995 / 9781788483995
Usually dispatched within 4 weeks
A front-line game of cat and mouse between cops as tough and cunning as the conspirators - a murderous satanic cabal intent on influencing the 2014 Scottish referendum.
Kertamen is a fast-paced thriller involving recurrent darkness, some moral dilemma and portal-stepping into Jerusalem in 30AD.
Seen primarily through the eyes of Detective Inspector Chuck Kean of the Drug Squad.
Kean is running a deniable investigation into a masonic cabal among the Edinburgh establishment, who are allegedly linked to child abuse.
His team soon experience various unanticipated twists including the discovery that the background on the faction is an intricate one with links to Rosslyn Chapel and a migrant Templar, Adam de Gordon. The clandestine investigation quickly becomes entangled within the foundation roots of a much bigger political conspiracy encased within the 2014 Scottish Referendum.
Martone resurrects the political climate, passions and concerns of the voters, whilst cannily revealing a conspiracy akin to that of Dallas in 1963, lurking within the shadows.
Connections to the oil and the arms industries, whose peripheral strategies are somehow aligned with the cabal, develop while Kean discovers that he is involved in an age old supernatural struggle between seraphs and fallen angels.
One angel - Dai, mentors Kean in what develops into his own moral quest, after revealing to him that the referendum, along with other events around the globe, are all the chess games of the divine.
BIC: