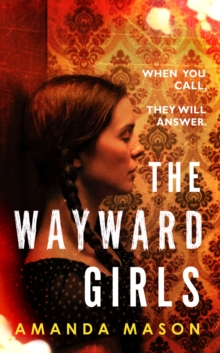 The wayward girls
1785767135 / 9781785767135
A dark and captivating debut about sisterhood, family secrets, and a dangerous game that becomes all too real.
Perfect for fans of The Haunting of Hill House. The girls heard it first, the knocking inside the walls . . . THEN 1976. Loo and her sister Bee live in a run-down cottage in the middle of nowhere, with their artistic parents and wild siblings.
Their mother, Cathy, had hoped to escape to a simpler life; instead the family find themselves isolated and shunned by their neighbours.
At the height of the stifling summer, unexplained noises and occurences in the house begin to disturb the family, until they intrude on every waking moment . . . NOW Loo, now Lucy, is called back to her childhood home.
A group of strangers are looking to discover the truth about the house and the people who lived there.
But is Lucy ready to confront what really happened all those years ago?'A sustained sense of unease permeates this evocative novel, which holds a very unsettling power indeed' Heat magazine'A chilling debut' Daily Express'Wonderfully creepy ...
Cleverly plotted and keeping the reader on the edge of the seat until the end with a supremely satisfying denouement' I newspaper'An engrossing response to paranormal films and gothic fiction, The Wayward Girls is a nearly perfect ghost story' The Guardian
BIC:
1DBKEYK Yorkshire, 3JJPL c 1970 to c 1980, 3JMG c 2010 to c 2020, FA Modern & contemporary fiction (post c 1945), FH Thriller / suspense, FK Horror & ghost stories