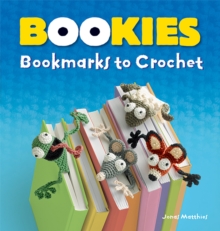 Bookies : Bookmarks to Crochet
0486833941 / 9780486833941
These fun and unusual bookmark characters will not only keep your place but also attract admiring attention - and you can proudly say that you made them yourself!
Full-color photos and fun-to-follow instructions clearly detail how to create 17 kooky creatures, from Freddy the Frog to Elmer the Unicorn.
Keep your Bookies for yourself or give them away as unique handmade gifts.
BIC: