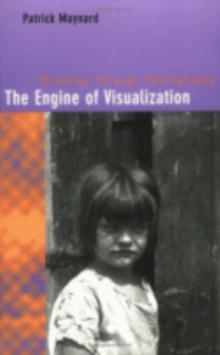 The engine of visualization : thinking through photography
0801486890 / 9780801486890
postgraduate Learn More
research & professional
undergraduate
Reprint. Originally published: 1997.
"An extremely fascinating study, packed with insights and illumination and astute observation.
It is first-rate philosophy-clearheaded, imaginative, sophisticated, and resourceful. And in its historical and technological dimensions, it connects with the 'real world' in ways that are rare in philosophical studies."-Kendall Walton, University of Michigan"For Patrick Maynard photography is in the first instance a technology for marking surfaces, and from this insight flows the most original sustained analysis and argument yet produced in the history of thinking about the camera and its work.
At once analytical and historical, scientific and aesthetic, as lucid and witty as it is learned, The Engine of Visualization spells out the simplest general principles necessary for a clear understanding of what photography-also technology, image, and art-is and does.
This is a signal achievement, and a simply lovely book."-Alan Trachtenberg, Yale UniversityIn the first philosophical book wholly about photography, Patrick Maynard dispels some basic, persistent confusions by treating photography as a technology-a way to enhance and filter human power.
Once photography is understood as a kind of technology, Maynard argues, insights about technology may be applied to provide the general perspective on photography that has been missing.
BIC:
AJ Photography & photographs, HPCF Western philosophy, from c 1900 -