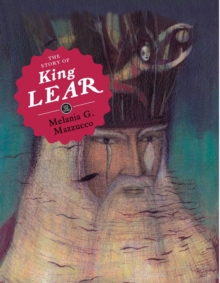 The story of King Lear
1782690204 / 9781782690207
Stock expected by 05/04/2020
104 pages : illustrations
Translated from the Italian.
Old King Lear has decided to retire from his royal duties.
He calls his three daughters to him, and asks each to tell him how much they love him.
The eldest two, Goneril and Regan, flatter him with their words.
Cordelia - the youngest and, until now, his favourite - only says that she loves him as a daughter must love her father.
Furious, he disinherits her and divides his kingdom between her two sisters.
But Goneril and Regan soon turn against Lear, forcing him to wander in the wilderness with only his court jester for company, desperately hoping for a reconciliation with Cordelia... Praise for the Save the Story series:'Enticing, generously sized and dashingly illustrated... brilliantly told by top-flight novelists, they are fresh, idiosyncratic and winning' Guardian'This handsomely illustrated series... offers younger readers vivid, accessible first encounters with some literary heavyweights' MetroMelania G.
Mazzucco was born in Rome in 1966, and studied Italian literature and cinema.
She has written award-winning novels and works for the cinema, theatre and radio, and is a contributor to The New York Times, El Pais and la Repubblica, among many others.
Her novel Vita (published in English by Picador in 2006) won Mazzucco the 2003 Strega Prize, Italy's leading literary award.
BIC:
5AK Interest age: from c 9 years, YFA Classic fiction (Children's / Teenage)