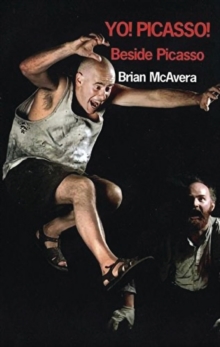 Yo! Picasso! (Beside Picasso)
1840023473 / 9781840023473
Stock expected by 06/06/2020
127 x 211 mm, 142 grams 104 pages
In Brian McAvera's acclaimed cycle of monologues Picasso's Women, the stories were told from the viewpoints of the various women in the artist's life.
But now the tables are turned. In this two hander we have Pablo Picasso: the great self-publicist, the first artistic millionaire, and a man with a garguantan appetite for work, life and sex.
We also have Jaime Sabartes, lifelong friend, helper, publicist, business manager, biographer and confidant.
From poverty-stricken youth in Barcelona to international success as leading players in the artistic avant garde Pablo Picasso and Jaime Sabartes lived through much together.
But now is the time of reckoning...It is 1973. Picasso has just died. Sabartes is in some strange limbo - and Picasso joins him.
However, Sabartes is no longer the oppressed doormat he once was.
He starts to take Picasso apart...This verbally venemous, effervescent play is an often hilarious exploration of power, friendship, sex, money and the nature of genius.
Picasso and Sabartes are like boxers in a ring, pitted in a ruthless contest to discover 'the truth'.
They reminisce, argue and resurrect the triumphs, escapades and characters from their extraordinary lives. Gradually they edge closer to the ultimate truth, the ultimate quarrel, and the ultimate betrayal.
UK tour from end of September 2002, including Bristol Old Vic.
BIC: