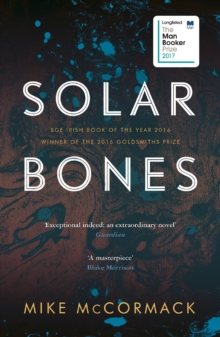 Solar bones
1786891298 / 9781786891297
Reprint. Published in Scotland. Originally published: Dublin: Tramp Press, 2016.
WINNER OF THE INTERNATIONAL DUBLIN LITERARY AWARDWINNER OF THE GOLDSMITHS PRIZELONGLISTED FOR THE MAN BOOKER PRIZEBGE IRISH BOOK OF THE YEAR 2016Marcus Conway has come a long way to stand in the kitchen of his home and remember the rhythms and routines of his life.
Considering with his engineer's mind how things are constructed - bridges, banking systems, marriages - and how they may come apart.
Mike McCormack captures with tenderness and feeling, in continuous, flowing prose, a whole life, suspended in a single hour.
BIC: