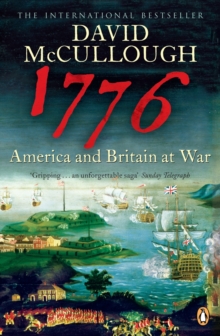 1776 : America and Britain at war
0141021713 / 9780141021713
Reprint. Originally published: London: Allen Lane, 2005.
America's most acclaimed historian presents the intricate story of the year of the birth of the United States of America. "1776" tells two gripping stories: how a group of squabbling, disparate colonies became the United States, and how the British Empire tried to stop them.
A story with a cast of amazing characters from George III to George Washington, to soldiers and their families, this exhilarating book is one of the great pieces of historical narrative.
BIC:
1KBB USA, 3JF c 1700 to c 1800, HBJK History of the Americas, HBLL Modern history to 20th century: c 1700 to c 1900