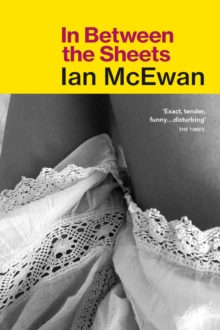 In between the sheets
0099754711 / 9780099754718
Reprint. Originally published: London: Jonathan Cape, 1978.
The second collection of blazingly original short stories from Booker prize-winning, Sunday Times-bestselling author Ian McEwan. A two-timing pornographer becomes the unwilling object of one of his victim's vengeful fantasies.
A millionaire buys himself the perfect mistress - passive, yet beautiful - but the union soon becomes a nightmare of jealousy and despair. And an ape reflects on the relationship with a young female writer, mourning their fading love and musing on the fateful deceptions of art.
In these seven stories of dream-like lucidity, the wasteland of the human psyche is mapped with deadly precision. 'Resonant and frightening...totally original' Observer'Exact, tender, funny, voluptuous, disturbing' The Times
BIC: