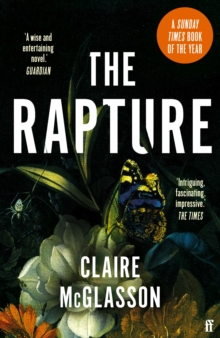 The rapture
0571345190 / 9780571345199
Reprint. Originally published: 2019.
'Poignant' Sunday Times'Gripping.' Metro'Fascinating.' The Times'Enrapturing.' Red MagazineMiss Dilys Barltrop is a devoted member of The Panacea Society, a cult populated almost entirely by virtuous single women. When she strikes up a friendship with Grace - a new recruit - God finally seems to be smiling upon her.
But Dilys is wary of her leader's zealotry, and fearful of those who watch her every move, hoping for a sign of the deep and terrible failings she struggles to keep hidden.
Faith is supplanted by doubt, and as both women come to question what is true and fear what is real, Dilys will have to learn the true cost of absolute devotion...
BIC:
FA Modern & contemporary fiction (post c 1945), FV Historical fiction