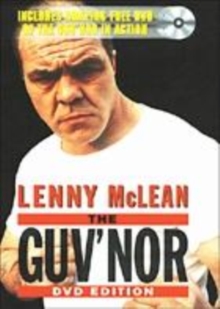 1857825764 / 9781857825763
Reprint. Originally published: 1998.
The Guv'nor is a publishing phenomenon. The true story of East End bare-knuckle fighter turned movie star struck a chord with readers everywhere, and, since its publication, has sold nearly a million copies worldwide.
Since the book was released, we have been inundated with the same query: does any footage of Lenny McLean fighting in the ring exist?
Our answer has always been no. Until now. Extremely rare footage of The Guv'nor has at last come to light.
We are making it available for the first time on an exclusive DVD with this special edition of the book.
This will be a must-purchase for the hundreds of thousands of fans of the man across the country...
BIC: