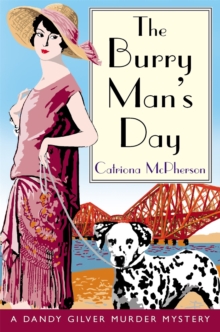 The Burry Man's day
1845295927 / 9781845295929
Reprint. Originally published: 2006.
It is summer of 1923, and as the village of Queensferry prepares for the annual Ferry Fair and the walk of the Burry Man, feelings are running high.
With his pagan greenery, his lucky pennies and the nips of whisky he is treated to wherever he goes, the Burry Man has much to offend stricter souls like the minister or temperance pamphleteer. And then at the Fair, in full view of everyone - including Dandy Gilver, invited to hand out the prizes - he falls down dead.
If he has been poisoned then the list of suspects includes anyone with a bottle of whisky in the house, and, here at Queensferry, that means just about everyone.
BIC: