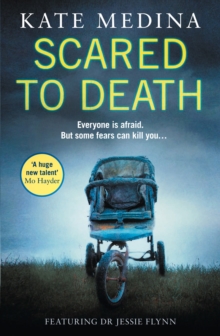 Scared to death
000813233X / 9780008132330
`It comes as no surprise that Medina has created a character of density and intricacy in Flynn' DAILY MAIL The second book in an exciting new crime series featuring psychologist Dr Jessie Flynn - a brilliantly complex character who struggles with a dark past.
Perfect for fans of Nicci French and Val McDermid. A baby is abandoned in the middle of the night at Royal Surrey County Hospital.
DI Bobby `Marilyn' Simmons suspects the father is planning to take his own life following the violent suicide of his eldest son Danny a year earlier.
The race is on to find him. Captain Ben Callan is investigating a suspicious death.
Just sixteen years old, Stephen Foster has been stabbed in the neck and abandoned in the woods.
Someone tried to save his life - but who? And why haven't they come forward? When psychologist Dr Jessie Flynn is called in to consult on both cases, she sees connections between the deaths of Danny and Stephen. And when she starts counselling a third traumatized young man, Jessie fears he faces the same fate...
BIC:
1DBK United Kingdom, Great Britain, 2AB English, 3JMG c 2010 to c 2020, FF Crime & mystery, FH Thriller / suspense