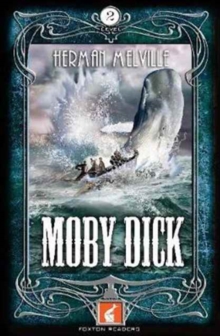 Moby Dick Foxton Reader Level 2 (600 headwords A2/B1)
1911481142 / 9781911481140
Stock expected by 28/09/2019
52 pages, 19 colour illustrations
Captain Ahab has tried to kill Moby Dick before. Moby Dick took off Captain Ahab's leg. Captain Ahab has to use a peg-leg now. Captain Ahab wants revenge on the White Whale. He has a good crew on his ship. Ishmael is a sailor on the ship. He tells the story of Captain Ahab and Moby Dick. Foxton Readers are a series of carefully graded books aimed at ESL / EAL learners of beginner to advanced levels.
They are based on a comprehensive grammar and vocabulary framework to match each ability level and to ensure each learner progresses.
They are not only suitable for ESL / EAL learners but can also be used with native speakers of primary school age.
BIC: