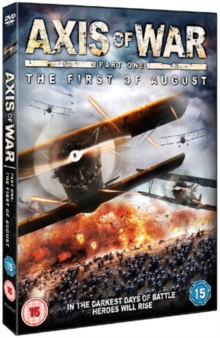 Men of Honour: Behind Enemy Lines
(15) Suitable for 15 years and over.
Chinese war drama based on true events. During the Northern Expedition campaign, the Chinese Communist Party is under threat of elimination from governmental leaders General Chiang Kai-Shek and President Wang Jungwei.
As predicted by Mao Zedong, Communist sympathiser Zhou Enlai realises the urgency to acquire weapons to defend their cause and dismisses the opinions of the right wing party member Secretary General Chen Duxu.
In Nanchang, ten thousand highly efficient and devoted soldiers join Zhou Enlai and conduct a revolt.
What ensues is a brutal fight, which results in the creation of the first Chinese Independent Revolutionary Army.