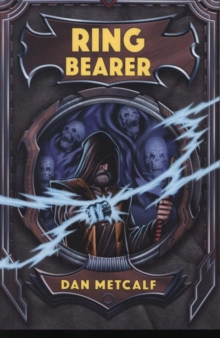 Ring bearer
1785917927 / 9781785917929
In Ring Bearer a hoard of wraiths are after your ring - a sacred magical relic.
Every page requires the reader to choose the next course of action in the story. One of a trilogy of books in the Pick Your Path series, Ring Bearer offers a fresh take on the traditional 'Choose your own adventure' format.
These are short, strong, fast-moving stories, offering short, low-level texts.
These are not just books; they are fully interactive adventures that will have the reader guessing and guessing - what happens next?
The reader decides!With strong, 'unbook-like' layouts, these black and white illustrated are perfect for building reading stamina: if the reader is 'killed' the first time, they can keep reading it until they find the route. Note: some of the content of this book is not appropriate for readers under the age of eleven.
BIC:
5AR For reluctant readers (children), YFC Adventure stories (Children's / Teenage)