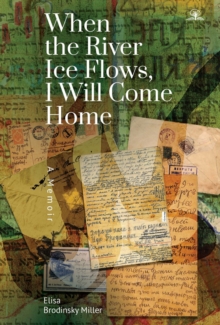 When the river ice flows, I will come home : a memoir
1644692805 / 9781644692806
Stock expected by 17/06/2020
220 pages : illustrations
After years of leaving her husband and children behind in Seattle as she travelled back and forth to Russia pursuing a career, Elisa Brodinsky Miller discovers she's writing her own chapter in a book of three generations.
Shortly after her father's death, Elisa discovers a cache of letters written in Russian and Yiddish among his belongings, which she quickly resolves to translate.
Dated from 1914 to 1922 and addressed to her grandfather, Eli, in Wilmington, Delaware, the letters capture the eight long years that Eli spent apart from his wife and their six children who remained behind in the Pale of Settlement.
With each translation, Brodinsky Miller learns more about this time spent apart, the family she knew so little about, and the country they came to leave behind, connecting her own experiences with those who came before her.
This captivating memoir bridges the past with the present, as we learn about her grandparents' drives to escape the Jewish worlds of Tsarist Russia, her immigrant parents' hopes for their marriage in America, and now her turn to reach for meaning and purpose: each a generation of aspirations-first theirs, now hers.
BIC:
1DVUA Russia, 1KBB USA, 3JJ 20th century, BJ Diaries, letters & journals, BM Memoirs, HBJD European history, HBLW 20th century history: c 1900 to c 2000, WQY Family history, tracing ancestors