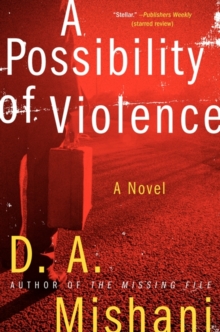 A Possibility of Violence : A Novel
0062195409 / 9780062195401
Usually dispatched within 4 weeks
152 x 229 mm, 454 grams 288 pages
Haunted by the past and his own limitations, Israeli Detective Avraham Avraham must stop a criminal ruthless enough to target children in this evocative and gripping tale of mystery and psychological suspense that is the follow-up to The Missing File, the acclaimed first novel in D. A. Mishanis literary crime series that was shortlisted for the CWA International Dagger Award.
An explosive device is found in a suitcase near a daycare center in a quiet suburb of Tel Aviv. A few hours later, a threat is received: the suitcase was only the beginning.
Inspector Avraham Avraham, back in Israel after a much-needed vacation, is assigned to the investigation. Tormented by the trauma and failure of his past case, Avraham is determined not to make the same mistakesespecially with innocent lives at stake. He may have a break when one of the suspects, a father of two, appears to have gone on the run. Is he the terrorist behind the threat? Is he trying to escape Avrahams intense investigation? Or perhaps hes fleeing a far more terrible crime that no one knows has been committed?
No matter how much Avraham wants to atone for the past, redemption may not be possiblenot when hes entangled in a case more deceptive and abominable than any hes ever faced.
BIC: