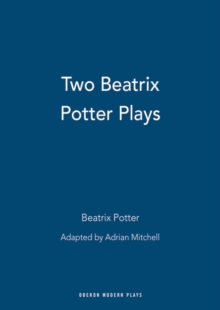 Beatrix Potter's Peter Rabbit and his friends
1840025190 / 9781840025194
Reprint. Originally published: 2002.
Follow mischievous Peter Rabbit and his cousin Benjamin Bunny into Mr MacGregor's garden, disappear with Lucie into Mrs Tiggy-Winkle's house in the hill, and squeeze under the hedge to visit the grassy bank where Mrs Tittlemouse lives.Peter Rabbit & His Friends has been specially adapted by Adrian Mitchell, one of Britain's foremost poets and dramatists.
This version was produced by the Unicorn Theatre in 2003 and toured the UK.
BIC: