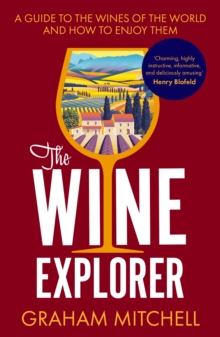 The Wine Explorer
1789559375 / 9781789559378
129 x 198 mm, 500 grams 250 pages
At last... an inside track on the world of wine!
In his unique and charming book Graham Mitchell offers readers an intensely personal and compelling account of the escapades that befall a wine merchant and after dinner speaker in pursuit of the finest wines and stories from vineyards across the globe.
Transporting us from Cape Town to Bordeaux, Margaret River to Mendoza, and through the choicest restaurants and vineyards, Mitchell immerses readers in a light-hearted journey of discovery and exploration.
Join Mitchell on his adventure as he unpeels the labels and uncorks the mysteries of wine. No other book on the subject offers such an intoxicating blend of humour, experience, anecdote and authority as Mitchell's does. The Wine Explorer is a must-read for all wine lovers!
BIC: