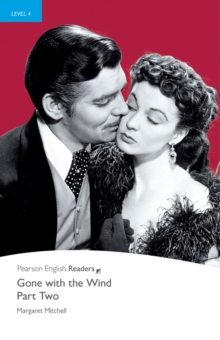 Level 4: Gone with the Wind Part 2 (2 ed)
1405882212 / 9781405882217
129 x 169 mm, 84 grams 80 pages
ELT / TEFL (Teaching of English as a foreign language) Learn More
Classic / British English Gone with the Wind is a great romantic story of love and war and one of the best-selling books of all time.
In Part 2, the American Civil War has destroyed Scarlett O'Hara's comfortable world.
Will she lose her home too? Or can she save it and rebuild her life?
BIC: