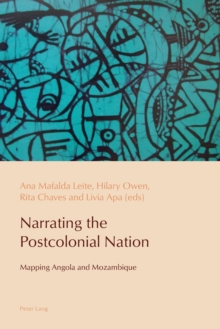 Narrating the Postcolonial Nation : Mapping Angola and Mozambique (New ed)
3034308914 / 9783034308915
Stock expected by 28/05/2022
150 x 225 mm, 440 grams 291 pages
The essays collected in this volume look at the way that Mozambican and Angolan literary works seek to narrate, re-create and make sense of the postcolonial nation.
Some of the studies focus on individual works; others are comparative analyses of Angolan and Mozambican works, with a focus on the way they enter into dialogue with each other.
The volume is oriented by three broad themes: the role of history; the recurring image of the voyage; and discursive/narrative strategies.
The final section of the book considers the postcolonial in a broader Lusophone and international context.
BIC:
DB Classical texts, DSB Literary studies: general, JF Society & culture: general