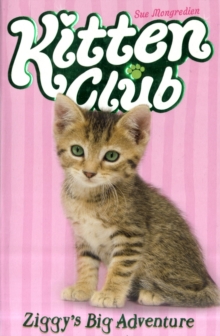 Ziggy's big adventure
1847151418 / 9781847151414
Welcome to Kitten Club! Amy, Molly, Lily, Ruby, Ella and Mia meet whilst chossing their adorable new kittens.
Eager to stay in touch, the girls form Kitten Club so that they can get together each week and swap stories about their cute kittens!
Ruby is thrilled when she and the girls decide to have a Kitten Club sleepover t her house - they are certain to have a brilliant time!
The only problem is her lively kitten , Ziggy. He's so full of energy and often keeps Ruby up all night, clambering over her bed and licking her face!
Can Ruby think of a way to keep Ziggy entertained so the girls can get a decent night's sleep?
BIC: