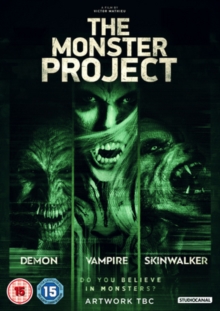 (15) Suitable for 15 years and over.
Found footage horror co-written and directed by Victor Mathieu.
After advertising online for real-life monsters to take part in a series of interviews for their new documentary, a group of film-makers head to an abandoned house in the woods to film with three people claiming to be supernatural beings.
However, as they begin talking to their mysterious interviewees about their experiences, it soon becomes clear that the evil is real and the group find themselves in a deadly battle for survival as the dark powers of their subjects is revealed.
The cast includes Yvonne Zima, Justin Bruening and Toby Hemingway.