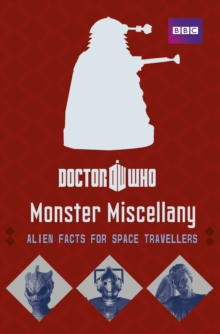 Monster miscellany : alien facts for space travellers
1405907797 / 9781405907798
20 cm 157 p. : ill. (chiefly col.)
A trivia treasure trove of essential information, useful monster facts, and utterly random alien stuff.
Which is the tallest alien? Who has the Doctor battled the most? What percentage of monsters are metallic? And why are they all obsessed with universal domination?
A must-have miscellany of all things Doctor Who!
BIC: