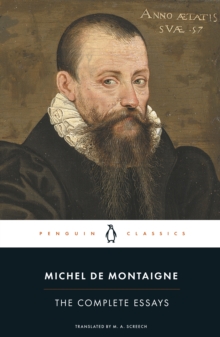 The complete essays ([New edition])
0140446044 / 9780140446043
Translated from the French.
Nobody in Western civilization had ever tried to do what Montaigne set out to do.
In a vivid, contemporary style he moves swiftly from thought to thought, often digressing from an idea only to return, having caught up with it elsewhere.
In these essays, Montaigne lays out for his contemporaries and for us his plan for how a man might wisely live and wisely die - as he sets out to discover himself.
BIC:
2ACD Dutch, DNF Literary essays, HPCB Western philosophy: Medieval & Renaissance, c 500 to c 1600