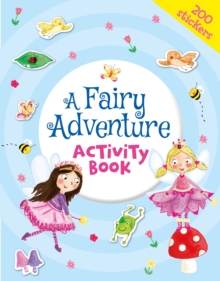 A Fairy Adventure Activity Book
1838572694 / 9781838572693
218 x 280 mm 16 pages, Paperback
Get stickering in a magical, fairy world with this exciting sticker and activity book.
Kids aged 5+ can test their problem-solving skills through array of spectacular puzzles, including mazes, mix-ups, spot the differences, odd ones out and more. Using the 200+ fairy stickers included, they can also complete magical scenes, or even create new ones!
These pages are brought to life with magical full-colour illustrations by Natalia Moore.
BIC: