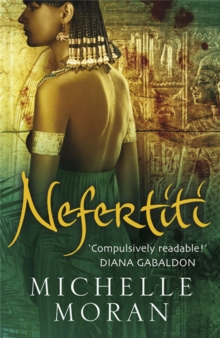 Nefertiti
1847242987 / 9781847242983
Reprint. Originally published: 2007.
When the Crown Prince of Egypt needs a wife, the beautiful, charismatic, ambitious and connected Nefertiti is his mother's first choice.
She quickly becomes accustomed to the opulence of her new life.
As Queen of the world's first great empire at the height of its power, all her dreams are realised. Beguiling and wilful, Nefertiti is soon as powerful as the Pharaoh himself.
But when her husband breaks with a thousand years of tradition, defying the priests and the military, it will take all Nefertiti's wiles to keep the nation from being torn apart.
Watching from the shadows, her sister, Mutny, detests the back-stabbing nature of palace life, and as she dreams of a simple life in the countryside, she records her sister's transformation from teenage girl to living goddess.
But Nefertiti's star quality can only take her so far, and when she's prepared to sacrifice her sister to strengthen her power, the two women become locked in a feud which only death can break...
BIC: