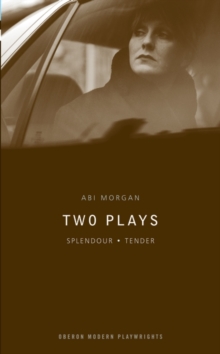 Two plays
1840024038 / 9781840024036
Stock expected by 04/04/2020
advanced secondary Learn More
general
research & professional
academic/professional/technical
Contents: Splendour. Originally published: 2000 - Tender. Originally published: 2001. Spine title: Splendour/tender.
Inside a beautiful state residence on the edge of a city, four women wait.
They talk: films, prada, chilli vodka, anything. Outside civil war looms ever nearer. With wit and delight in the unusual, "Splendour" encompasses both the cruel veneer of our lives and the beating heart within.
In "Tender", in a city of fast talk and chance encounters, how much faith can we put in other people?
Abi Morgan's acerbic play takes a scalpel to modern love and friendship.
BIC: