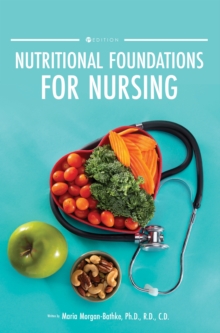 Nutritional Foundations for Nursing
151653106X / 9781516531066
Stock expected by 21/06/2020
Nutritional Foundations for Nursing provides students with a concise and accessible guide to support their courses, exams, and future careers in nursing. The text features 15 chapters, each of which are divided into two sections.
Success for Nursing sections feature essential information that support a student's future nursing practice and ensure they have the knowledge and skillsets required to provide patients with the best care possible.
Registration Exam sections highlight information commonly found on the nursing registration exam, helping students prepare for the test. Dedicated chapters address wellness and personal nutrition, digestion and absorption, macronutrients, energy and weight, fitness, and vitamins and minerals.
Students learn about nutrition across the lifespan and nutrition assessment and support.
The effects of particular medical conditions-including metabolic stress, gastrointestinal and liver disease, diabetes, cardiovascular and pulmonary disease, renal disease, cancer, and HIV-on nutritional processes and bodily functions are addressed.
Throughout, post-reading questions and exercises promote knowledge building and retention. Nutritional Foundations for Nursing is an ideal resource for courses and programs in nursing.
It can also be used by individuals studying for the nursing registration exam.
BIC:
MBNH3 Dietetics & nutrition, MQCA Nursing fundamentals & skills