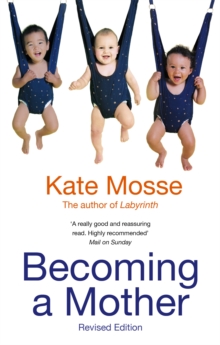 Becoming a mother (Third edition)
0349004803 / 9780349004808
Reprint. This edition originally published: 2007.
Combining medical and historical information with real life accounts of ordinary women, this book is an essential guide to the facts, feelings and emotions experienced during pregnancy and birth.
It takes you week by week, from the decision to conceive, through to first impressions of life with your baby, offering invaluable information.
Topics include: Conception - If and When; Feelings for Your Growing Baby; Your Career and Financial Position; Fear that Something May Go Wrong; Changing Relationships with Family and Friends; Choosing Where and How to Give Birth; How Others Felt - Women Relate their Experiences; The First Few Days with Your Baby
BIC: