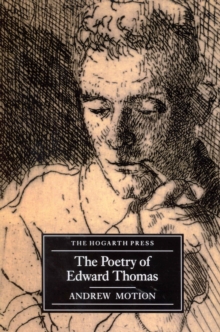 The Poetry Of Edward Thomas
0701185600 / 9780701185602
Usually dispatched within 4 weeks
156 x 234 mm, 283 grams 193 pages
When Edward Thomas died at Arras in 1917 few people thought of him as a poet.
Yet in the two years before his death, after a lifetime writing prose, Thomas wrote some of the most enduring poems of his day: poems of war, nature, friendship, despair and exultation. Andrew Motion's pioneering study of Thomas' life and achievement is scholarly yet utterly absorbing, combining an account of his struggles as a writer with perceptive readings of individual poems. Andrew Motion's books include a biography, The Lamberts, George, Constant and Kil, and several prize-winning collections of poetry, the most recent of which is Love in a Life.
He is currently writing the authorized biography of Philip Larkin.
BIC: