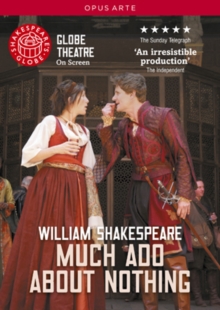 Much Ado About Nothing: Globe Theatre
Recorded at the Globe Theatre in 2011, this stage performance of Shakespeare's romantic comedy follows the troubles of two couples.
While Claudio (Philip Cumbus) and Hero (Ony Uhiara) prepare for their wedding, vengeful prince Don John (Matthew Pidgeon) plots a scheme to slander Hero's name, leaving her to take drastic measures to prove her innocence.
Meanwhile, Claudio's friend, Benedick (Charles Edwards), and Hero's cousin, Beatrice (Eve Best), struggle to admit their true feelings for each other.