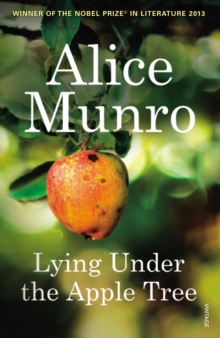 Lying under the apple tree : new selected stories
0099593777 / 9780099593775
Reprint. Originally published: as New selected stories. London: Chatto & Windus, 2011.
'Munro is still one of our most fearless explorers of the human being, as she descends, time and again, headlamp on full beam, pickaxe and butter-knife at the ready'The TimesSpanning her last five collections and bringing together her finest work from the past fifteen years, this new selection of Alice Munro's stories infuses everyday lives with a wealth of nuance and insight. Beautifully observed and remarkably crafted, written with emotion and empathy, these stories are nothing short of perfection.
A masterclass in the genre, from an author who deservedly lays claim to being one of the major fiction writers of our time.
BIC:
FA Modern & contemporary fiction (post c 1945), FYB Short stories