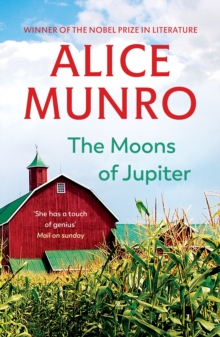 The moons of Jupiter
0099458365 / 9780099458364
Reprint. Originally published: London: Penguin, 1983.
'Witty, subtle, passionate, The Moons of Jupiter is exceptionally knowledgeable about the content and movement - the entanglements and entailments - of individual human feeling. And the knowledge it offers can't be looked up elsewhere' New York Times
This is a collection of 11 stories, in which women make discoveries about love, men, relationships, families and life in their contemporary Canadian small town.
BIC: