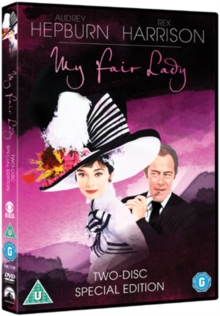 DVD (DVD / Special Edition)
(U) Universal, suitable for all.
Audrey Hepburn stars in this 1960s musical drama based on George Bernard Shaw's 'Pygmalion'.
Professor Henry Higgins (Rex Harrison), an expert in phonetics, accepts the challenge of transforming lowly cockney flower girl Eliza Dolittle (Hepburn) into an upper-class lady through elocution lessons.