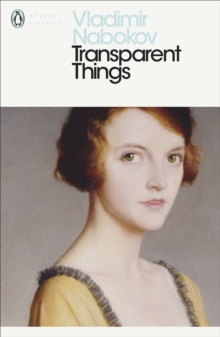 Transparent things
0141198044 / 9780141198040
Reprint. Originally published: 1972.
The darkly comic Transparent Things, one of Nabokov's final books, traces the bleak life of Hugh Person through murder, madness, prison and trips to Switzerland.
One of these was the last journey his father ever took; on another, having been sent to ingratiate himself with a distinguished novelist, he met his future wife.
Nabokov's brilliant short novel sinks into the transparent things of the world that surround this one Person, to the silent histories they carry. Remarkable even in Nabokov's work for its depth and lyricism, Transparent Things is a small, experimental marvel of memories and dreams, both sentimental and malign.
BIC: