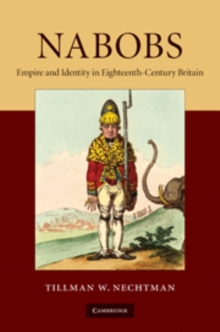 Nabobs : empire and identity in eighteenth-century Britain
0521763533 / 9780521763530
Usually dispatched within 4 weeks
In this book, Tillman Nechtman explores the relationship between Britain and its empire in the late eighteenth century through the controversy that surrounded employees of the East India Company.
Labelled as 'nabobs' by their critics, Company employees returned from India, bringing the subcontinent's culture with them - souvenirs like clothing, foods, jewels, artwork, and animals.
To the nabobs, imperial keepsakes were a way of narrating their imperial biographies, lives that braided Britain and India together.
However, their domestic critics preferred to see Britain as distinct from empire and so saw the nabobs as a dangerous community of people who sought to reverse the currents of imperialism and to bring the empire home.
Drawing on cultural, material, and visual history, this book captures a far wider picture of the fascinating controversy and sheds considerable new light on the tensions and contradictions inherent in British national identity in the late eighteenth century.
BIC:
1DBK United Kingdom, Great Britain, 3JF c 1700 to c 1800, HBJD1 British & Irish history, HBLL Modern history to 20th century: c 1700 to c 1900, HBTQ Colonialism & imperialism