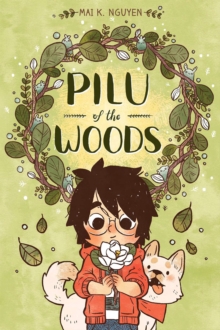 Pilu of the woods
1620105632 / 9781620105634
160 pages : chiefly illustrations (colour)
A heartwarming story of friendship, loss, and finding your way home fromdebut author/illustrator Mai K.
Nguyen!Willow loves the woods near herhouse. TheyaEURO (TM)re calm and quiet, so different from her ownturbulent emotions, which she keeps locked away.
When her emotions get thebetter of her one day, she decides to run away into the woods. There, shemeets Pilu, a lost tree spirit who canaEURO (TM)t find her way backhomeaEURO"which turns out to be the magnolia groveWillowaEURO (TM)s mom used to take her to.
Willow offers to helpPilu, and the two quickly become friends. But the journey is long, andPilu isnaEURO (TM)t sure sheaEURO (TM)s ready to returnhome yetaEURO"which infuriates Willow, whoaEURO (TM)sdetermined to make up for her own mistakes by getting Pilu back safely.
As astorm rages and WillowaEURO (TM)s emotions bubble to the surface,they suddenly take on a physical form, putting both girls indangeraEURO| and forcing Willow to confront her inner feelingsonce and for all.
BIC:
YF Children's / Teenage fiction & true stories, YFJ Traditional stories (Children's / Teenage), YFW Comic strip fiction / graphic novels (Children's / Teenage), YXL Personal & social issues: self-awareness & self-esteem (Children's / Teenage)