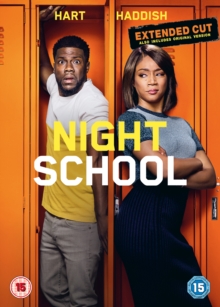 (15) Suitable for 15 years and over.
Kevin Hart co-writes and stars in this US comedy directed by Malcolm D.
Lee. After losing his job at a hardware store, Teddy Walker (Hart) looks to get a job as a financial analyst at the firm where his friend works only to be told they won't hire any high school dropouts.
Forced to attend night school at his old high school in order to complete his GED exam and finally graduate, Teddy meets his match in the form of feisty class teacher Carrie (Tiffany Haddish), who won't put up with any of Teddy's attitude.
Despite Carrie's best efforts it soon becomes clear Teddy and his classmates are going to struggle to pass, so banding together, they put all their effort into coming up with a scheme to steal the test and beat the system.
Can they pull it off?