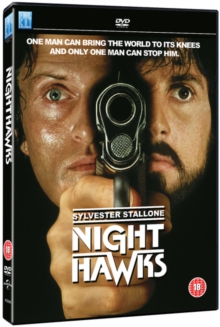 (18) Suitable for 18 years and over.
American thriller in which New York cops Deke DaSilva (Sylvester Stallone) and Willis Fox (Billy Dee Williams) are on a mission to track down Wulfgar (Rutger Hauer), the remorseless terrorist who blew up a department store in London.
They follow Wulfgar's trail back to New York City, where they set out to capture the ruthless killer in their own territory.